There's nothing like a great café or coffee shop to while away the hours, or grab a quick pick-me-up on your way home from the office or running errands. But there are definite benefits to making espresso drinks a home game: overall, it's cheaper, and you have better control over the drinks you get.
If you're new to the home espresso market, the number of machines out there can be daunting. What is the best espresso machine for beginners? My preferred machine is the Breville Barista Express, because it's an easy-to-use machine for the espresso newbie that you can grow into over time. It's also reasonably priced for an automatic espresso machine with a built-in grinder.
But before you decide what machine you should buy, there are a few things you should look out for.
Types of Espresso Machines: an Overview
The espresso machine market is packed with options, with more every year, but the first basic question when you shop for an espresso machine is what overall type of machine you want. Espresso machines fall into a handful of categories:
Manual
Semi-automatic
Fully automatic
Super-automatic
For the sake of keeping this article short, we'll be focusing on semi-automatic and fully-automatic machines, because they offer the best combination of features for the home espresso newbie. But it's worth briefly going into what the other two machine types bring to the table.
Manual espresso machines put everything directly into your control: grinding, brewing temperature, milk temperature, brew time, and so on. They're an excellent fit for people who are deeply invested in getting their espresso drinks exactly the way they want them, and who don't mind the quirks and mistakes that can come up along the way.
On the other end of the spectrum, super-automatic machines take everything out of your hands. Super-automatic espresso machines typically allow the machine to control every aspect, from the grinding to the brewing to steaming the milk. If you want to just press a button and have a latte in a matter of moments, super-automatic is a good fit.
In the middle, semi-automatic and fully automatic machines both brew espresso with different levels of control. Semi-automatic machines require you to choose how long to brew the espresso; you'll need to turn the brewing on and off. Meanwhile, fully-automatic machines have preset options that brew the espresso with the push of one button.
Usually, both semi-automatic and fully automatic machines include pre-sets for grinding, automatic temperature shut-off for the milk wand, and other features to take a bit of chance out of the equation. However, you typically have to do a little more work than just pressing a button to get your espresso drink. You'll need to fill the basket with grounds, tamp it, and load the portafilter into the machine.
Now that you know the categories, let's dive deeper into what you should seek out in the machine itself.
What Beginners Should Look For in an Espresso Machine
Before you settle on what machine to buy (and trust me, I have some opinions about specific models), you should know what to look for. There are great semi-automatic and fully automatic espresso machines, good ones, and sub-par ones, and the price tag doesn't always guarantee quality.
Here are the key features you should put on your checklist:
Beginner Espresso Machine Checklist
Criteria
Built-in grinder
Choose one with a built-in grinder if you don't have a burr grinder
Boiler capacity and heat speed
PID controller is important;
Dual boiler is an optional premium for fast milk frothing
Water pressure
Must generate consistent 9 to 15 bars of pressure
Ease of use and cleaning
Simple design = easier morning
So what's behind each of these criteria, and what should you look for in these areas?
Grinder or No Grinder
If you have a dedicated burr grinder already, you may not want an espresso machine with a built-in grinder. A good quality separate grinder will do a better job, but it also means that you'll have to grind your own coffee before you brew. It's a good idea to look at models with a built-in burr grinder if you don't have one, because pre-ground espresso tends to have less flavor, and goes stale quickly.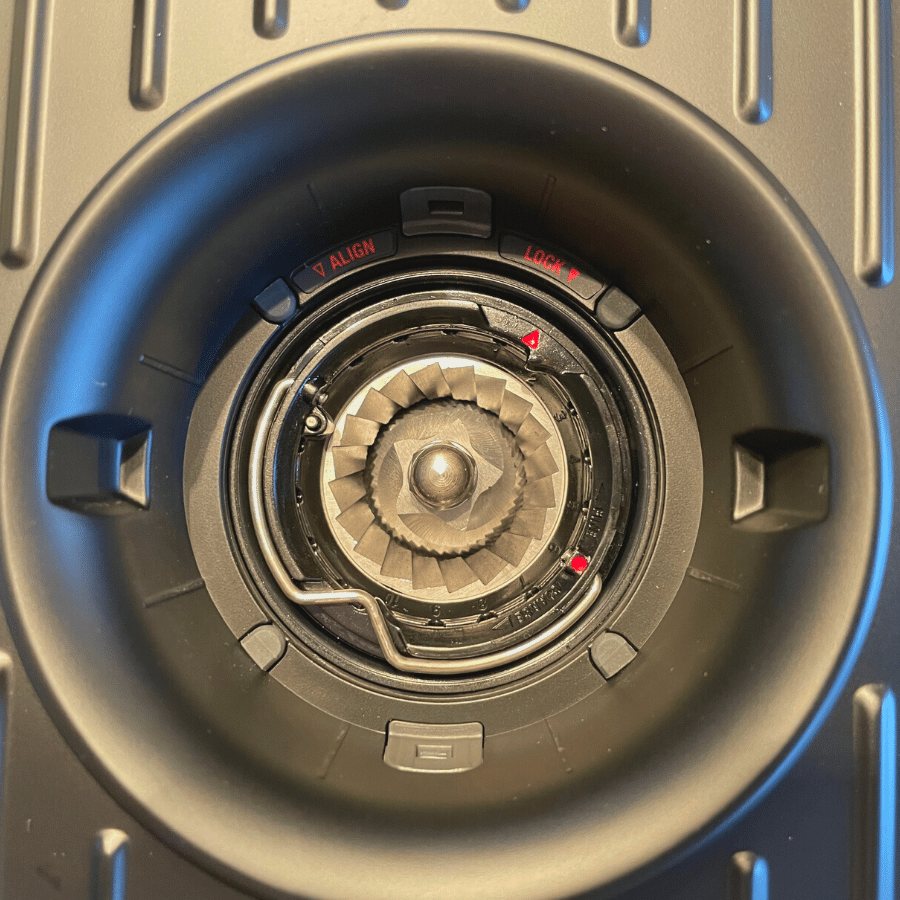 Boilers and Heating Speed
You want a machine that heats quickly, and that recovers or changes temperatures quickly–this usually means a PID machine. You can find more information on what PID systems include in the video, but the short version is that the machine constantly monitors and shifts the temperature for optimal performance.
You can go down a rabbit hole researching the differences between different heating methods and boiler configurations for home espresso machines, but at the most basic level, consistent water temperature and fast heating matter most.
You'll also want to decide between single-boiler and double-boiler machines. Single boiler machines are good if you mostly just want to make straight espresso. But if you like lattes and other milky espresso drinks, a double boiler machine lets you steam milk and brew at the same time.
Water Pressure Matters
Next to temperature, pressure is a key factor in espresso success. I recommend choosing an espresso machine that uses a pump to generate pressure. The best espresso machines use a pump to generate the right range of pressure (between 9 and 15 bars), while cheaper machines use steam to generate the pressure, which makes the pressure level more uneven and unpredictable.
Ease of Use and Cleaning
Your espresso machine won't do you any good if you can't figure out how to use it, or if cleaning it takes more time than you spend using it. Check the manual or look for information in terms of what it takes to clean your machine, and definitely opt for an espresso machine with accessible components, and a minimum of extra levers, buttons, and dials.
My Picks: The Best Espresso Machine for Beginners
I have a few favorite recommendations when it comes to the best espresso machine for beginners, based on the criteria I mentioned. They fall into the middle range on price and offer room to develop your skills as a home barista while still keeping things safe.
There is a good reason that the Breville Barista Express maintains bestseller status on Amazon, with 85% of the over 16,000 reviews at 5 stars. This machine itself incorporates a built-in conical burr grinder to ensure the right grind for your espresso with controls for grind size and amount. The Barista Express also incorporates features like digital temperature control and a high-quality water pump to ensure your espresso brews with the perfect pressure and heat for optimal extraction.
Most importantly for beginners, the Breville Barista Express includes features that make it easy to learn how to brew the perfect espresso and the flexibility to experiment with your own preferences. There are preset settings and pressurized portafilter baskets to keep it easy. And if you're ready to take off the training wheels, the Barista Express gives you the freedom to try different options.
---
If you're looking for a lower price point in exchange for some extra work, the Gaggia Classic Pro is another solid choice for beginners. Gaggia has been producing reliable espresso machines since the start of espresso itself.
The Classic Pro comes with a 58mm portafilter that is the same as their commercial machines. It will make a nice crema on each pull.
The Classic Pro has a small footprint, and Gaggia redesigned the pump mounts on the Pro version so it's quieter during brewing. It's an easy machine to add to your kitchen and you won't get jolted every morning by turning it on.
The Gaggia Classic Pro is a semi-automatic machine, so there are no presets, and there isn't a pressure gauge like the Breville Barista Express. The Gaggia Classic Pro does have a few simple buttons to start and stop brewing as well as steaming. You decide the brew time with the features, and you'll have to dial in the grind size by eyeballing the flow rate and espresso color. That's the trade-off for the price, but the Gaggia Classic Pro remains an easy and reliable machine for beginners.
---
Find The Best Espresso Machine For You
It can be overwhelming to select your first espresso machine. The best espresso machine for beginners is the one that combines the features you need in a quality machine with ease of use and cleaning that make it easy to play barista at home. By keeping an eye out for the important features, you can find a home espresso machine that will give you as good an experience as you can get in any coffee shop or café.
The Breville Barista Express meets all our criteria, while the Gaggia Classic Pro is for someone looking for a simpler interface and more control. Once you buy your first machine, learn how to get started making lattes and cappuccinos with our brewing guide.