Welcome to Craft Coffee Spot! Our mission is to step up your coffee game. We want you to start enjoying craft coffee – without the expense of a coffee shop – through our brewing guides, how-to articles, and product reviews. Our content is guided by a few key principles:
Informative: we want to teach our readers as much as possible about coffee. Our team enjoys the nuances of coffee, and we want to convey as much of that information as possible to you.
Well-researched: every article is carefully reviewed. Most of the photos you see on Craft Coffee Spot are ours, as we typically buy each product. We test different espresso machines, grind sizes, water temperature, and tamping levels. If we can't test (or taste) a product, we rely on insight from other coffee experts, user reviews, videos, and any other information we can find. We're sleuths when it comes to finding the details.
Clear and objective: everything we publish is thoughtful and honest. We tell you when something is the best for your coffee, when not, and when it doesn't matter. We'll always be direct and explain the why behind our answers. There are zero sponsored posts on Craft Coffee Spot. If there is any bias in our reviews, it's towards the cheaper option; craft coffee doesn't have to be expensive.
Engaging: we want our readers to enjoy learning about coffee. It's the most fascinating bean out there, after all. Our articles avoid jargon and explain things in plain English. When there are details (and coffee gets detailed), we'll explain why it matters to you. We love adding light humor or anecdotes wherever possible.
The Story
It all started in 2011. By luck or fate, a coworker loaned me his pour over (a Kalita Wave), and it changed my coffee-drinking life. The pour over changed coffee into a complex and flavorful drink rather than something that kept me awake.
Since that fateful pour over encounter, I've tried numerous brewing devices, and my favorite remains the basic French press (so easy, yet rich taste). Along the way, I learned about different brewing methods and nuanced coffee flavors. It became clear that it's not hard to learn about good, craft coffee. You just need to drink it regularly 😊.
I started Craft Coffee Spot as a passion project to share some learned information. All the articles come from diligent research of myself and our dedicated team, including purchasing beans, machines, and other gear, not to mention drinking many cups of coffee. I've been fortunate to learn from other coffee enthusiasts whose shared information is included in our articles.
Meet The Team
Marko L
Founder and Managing Editor
He is the founder of Craft Coffee Spot. He has been trying new single-origin blends and different brewing methods since stumbling upon a Kalita Wave during his first job. He shares the best methods through brew guides. His favorite brewing device is a French press.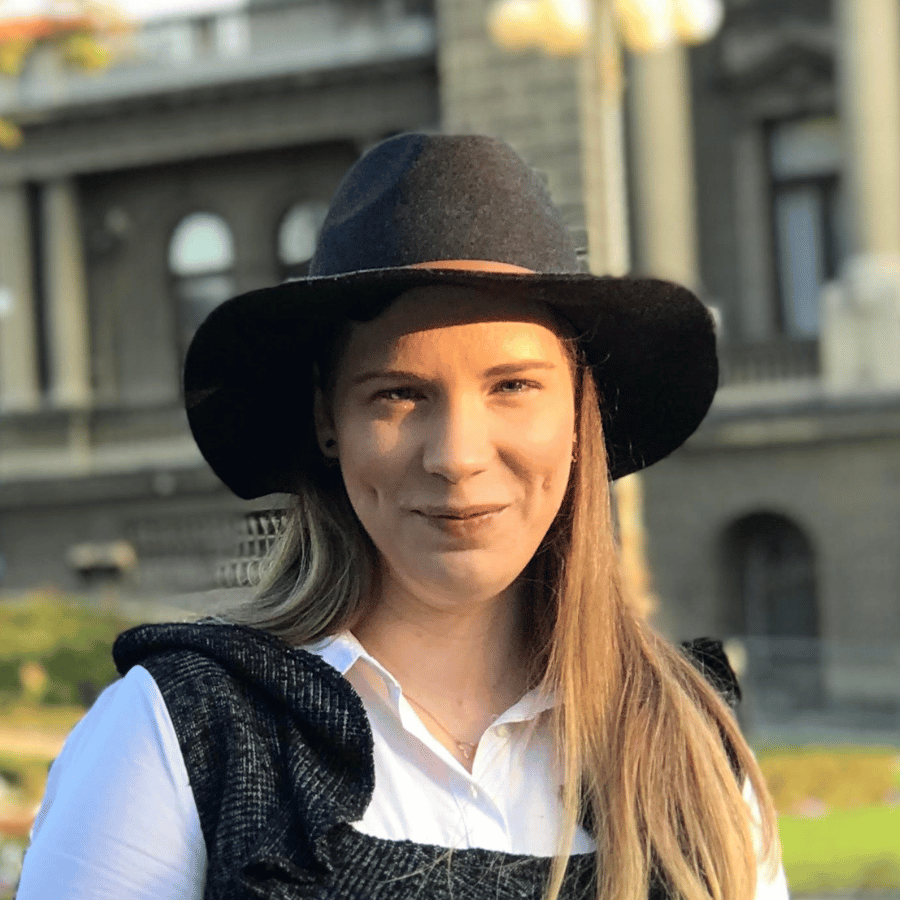 Marina Maletic
Writer
Marina comes from a family of coffee addicts, but she started to appreciate java fairly late — around 25 years old. Her coffee journey began by writing coffee articles. This led to buying her first coffee machine, where she fell in love with the drink that means so much to people all over the world. For the last five years, she starts every day by brewing a cup of coffee.
Nowadays, if she's not writing or thinking about coffee, she can be found trying out the latest social media coffee trend.
Will Libby
Writer
Will's coffee journey began in college, when he got his first barista job at a local coffee shop. He was fascinated by the care and attention that went into brewing each cup, and from then on he tried to learn all he possibly could about coffee, from seed to cup. He became a cafe manager, educator, roaster, and eventually opened Color Wheel Coffee Roasters along with his wife, Brianna. His favorite way to brew coffee is in a Chemex.
When he's not roasting or writing about coffee, he can often be found writing music or trying to learn a new language.
Lisa Marie
Production and Marketing
Lisa experienced her first true coffee using a French Press during graduate school. She realized quality coffee does not need to be acquired when brewed well. This led her on a mission to make quality coffee at home, trying a French Press, Chemex, and V60. She's ventured into espresso, but latte art is a work in progress… Besides coffee, her other passions are helping others, Samoyeds, and music.
Coffee Photo Library
We also have an entire library of original coffee photos that we use across our articles. We've shared most of these photos in an effort to make the coffee internet more beautiful. You can find our photos on Flickr, which can be used for free with attribution under Creative Commons licensing.
Take The Next Step
The site is separated into different sections based on topics. Choose one area to get started:
The goal is to help you make the best coffee to get through the day. We always like to hear from our readers, so please contact us with any feedback.