Welcome to Craft Coffee Spot! Our goal is to help people brew better coffee at home, without the expense of a coffee shop. There is so much to learn about specialty coffee, and we want to provide informative, accessible, and engaging content for readers.
The Story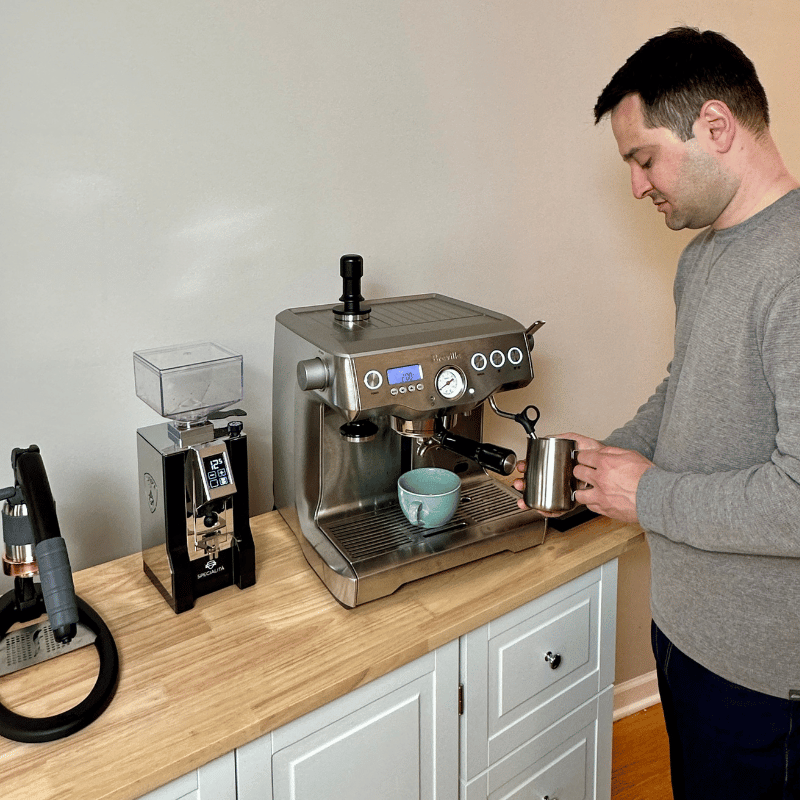 My journey with specialty coffee started with my love for caffeine. I've been a coffee drinker for as long as I can remember, and I always enjoyed using my French press to make my daily cup of Joe. But it wasn't until I decided to start a side project that I delved into the world of specialty coffee.
Once I began learning more about specialty coffee, I quickly became hooked. I was fascinated by the complexity of coffee and how it was both a science and an art. I've always been a curious person, and coffee was the perfect subject matter for me. From the roasting and brewing process to the farming, sourcing, and serving of coffee, there was so much to discover and explore.
That's when I came up with the name Craft Coffee Spot. "Craft" signifies the combination of art and science that goes into brewing a perfect cup of coffee and what makes it a passionate hobby for myself and others.
As I delved deeper into specialty coffee, I realized the rabbit hole goes deeper than I initially thought. Very deep. I went from owning a simple French press to buying a dozen espresso machines and burr grinders for our reviews. I tried different brewing methods and countless coffee beans. I even started roasting my own coffee using a Behmor2000 and attending sensory training and roasting courses to deepen my knowledge and skills. I recently joined the Specialty Coffee Association (SCA) as an official member.
But I also recognized that I couldn't do it all alone. I needed a team of like-minded individuals who shared the same passion for coffee and cared about providing the best information to our visitors. We work together to improve the quality and output of our work, with a mission to help everyone brew better coffee at home, without the need for an expensive coffee shop.
The learning curve for brewing better coffee at home is shorter than you might think, and with some practice, you can brew better coffee than Starbucks at a fraction of the cost. However, mastering the art and science of coffee is a continuous journey, and none of us have reached the end yet. But that's what makes it so exciting and keeps us motivated to learn and share our knowledge with others. It's been an incredible journey so far.
Editorial Principles
Informative: we carefully research products before writing our articles. You'll notice that most of our photos are original, as we buy most products we review. If we can't test (or taste) a product, we rely on information from other coffee experts and our collective experience.
Accessible: we are inclusive of every background and skill level and want to bring more people into specialty coffee. There are lots of strong opinions on the "right" way to brew coffee but we believe the only best coffee is the one you like.
Engaging: we want people to enjoy learning about coffee. It's the most fascinating bean out there, after all. We relate topics back to the reader and love adding anecdotes and light humor.
While our content includes affiliate links, we recognize trust is vital to our brand, and poor recommendations will hurt us in the long run. We purchase our products and do not take sponsored posts. If there is any bias in our reviews, it's towards the cheaper option; specialty coffee doesn't have to be expensive.
Meet The Team
Marko Lazarevic
Owner and Editor
Marko is the editor behind Craft Coffee Spot. He tests everything behind the articles and owns a dozen espresso machines and burr grinders, not to mention countless brewing devices (don't ask where it's all stored). He also roasts coffee on a Behmor2000. He's been going down the specialty coffee rabbit hole since starting Craft Coffee Spot and has no plan to stop.
Connect with Marko: Instagram
Brenda Peralta, RD
Health expert
Brenda Peralta is an experienced Registered Dietitian and the health expert at Craft Coffee Spot, who reviews any coffee-related medical details. Born and raised in Costa Rica, she has a lot of experience when it comes to coffee. She has experience in diabetes, sports nutrition and gut health. She loves writing content and providing helpful tips for people to make long-term changes. Her other passions include swimming, yoga, hiking and playing with her dogs.
Connect with Brenda: LinkedIn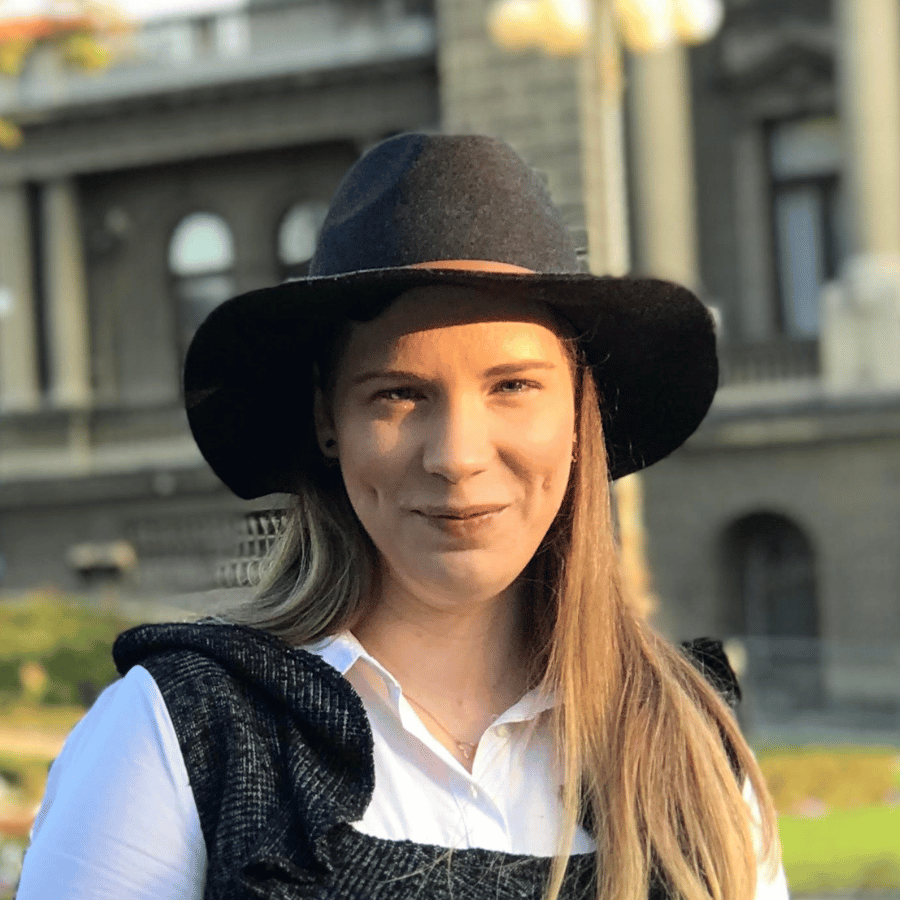 Marina Maletic
Writer
Marina has written hundreds of coffee articles for publishers including Craft Coffee Spot, Gourmesso, and HomeGrounds. She comes from a family of coffee addicts but appreciated java fairly late — around 25 years old. Her coffee journey began with her passion for writing. Her first coffee assignments led her to fall in love with the drink that means so much to people all over the world. For the last six years, she starts every day by brewing a cup of coffee.
Nowadays, if she's not writing or thinking about coffee, she can be found trying out the latest social media coffee trend.
Will Libby
Writer and Coffee Roaster
Will has done everything in coffee from cafe manager, educator, and roaster, and he owns Color Wheel Coffee Roasters with his wife, Brianna. His coffee journey began in college, when he got his first barista job at a local coffee shop. He was fascinated by the care and attention that went into brewing each cup, and he tried to learn everything about coffee, from seed to cup. Now he's taken on writing to educate others about specialty coffee. His favorite way to brew coffee is in a Chemex.
When he's not roasting or writing about coffee, he can often be found writing music or trying to learn a new language.
Connect with Will: LinkedIn | Color Wheel Coffee
Lisa Marie
Production and Marketing
Lisa manages the behind-the-scenes of Craft Coffee Spot and is a passionate pour over coffee drinker. Her first true coffee experience was using a French Press in graduate school. She realized quality coffee doesn't need a professional barista. This led her on a mission to make quality coffee at home, trying a French Press, Chemex, and V60. She's ventured into espresso, but latte art is a work in progress… Besides coffee, her other passions are helping others, Samoyeds, and music.
Connect with Lisa: Instagram
Take The Next Step
The goal is to help you make the best coffee to get through the day. We always like to hear from our readers, so please contact us with any feedback.